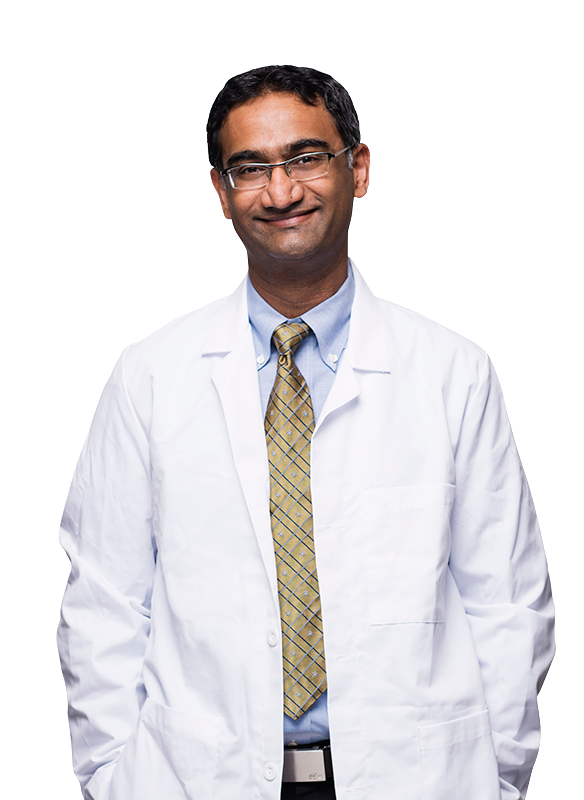 Dr. Naresh Bellam
Formerly the assistant professor of the University of Alabama at Birmingham's Division of Hematology Oncology, Dr. Bellam brings a wealth of experience in treatment and research to Montgomery Cancer Center patients and their families.
Katie Santiago

Tara Mollus
Main Office
645 McQueen Smith Road North, First Floor - Suite 207 Prattville, AL 36066
Dr. Bellam received his M.B.B.S from New Delhi's All India Institute of Medical Services and his M.P.H. in epidemiology from the University of Illinois at Chicago. He served his residency in internal medicine and fellowship in hematology oncology both at the University of Alabama in Birmingham (UAB), where he was named Outstanding Fellow for 2007-2008.
Board certified in internal medicine, hematology and oncology, Dr. Bellam has co-published several articles, presented on a wide variety of topics including colon cancer and breast cancer, and performed a host of clinical trials for treatments of various forms of cancers including lymphoma and leukemia. He is a member of the American Society of Hematology and a former chairman of UAB's Hematology Malignancy Working Group.
Dr. Bellam is married and has two children. He loves to spend time with family and friends during his spare time.
Dr. Naresh Bellam works with