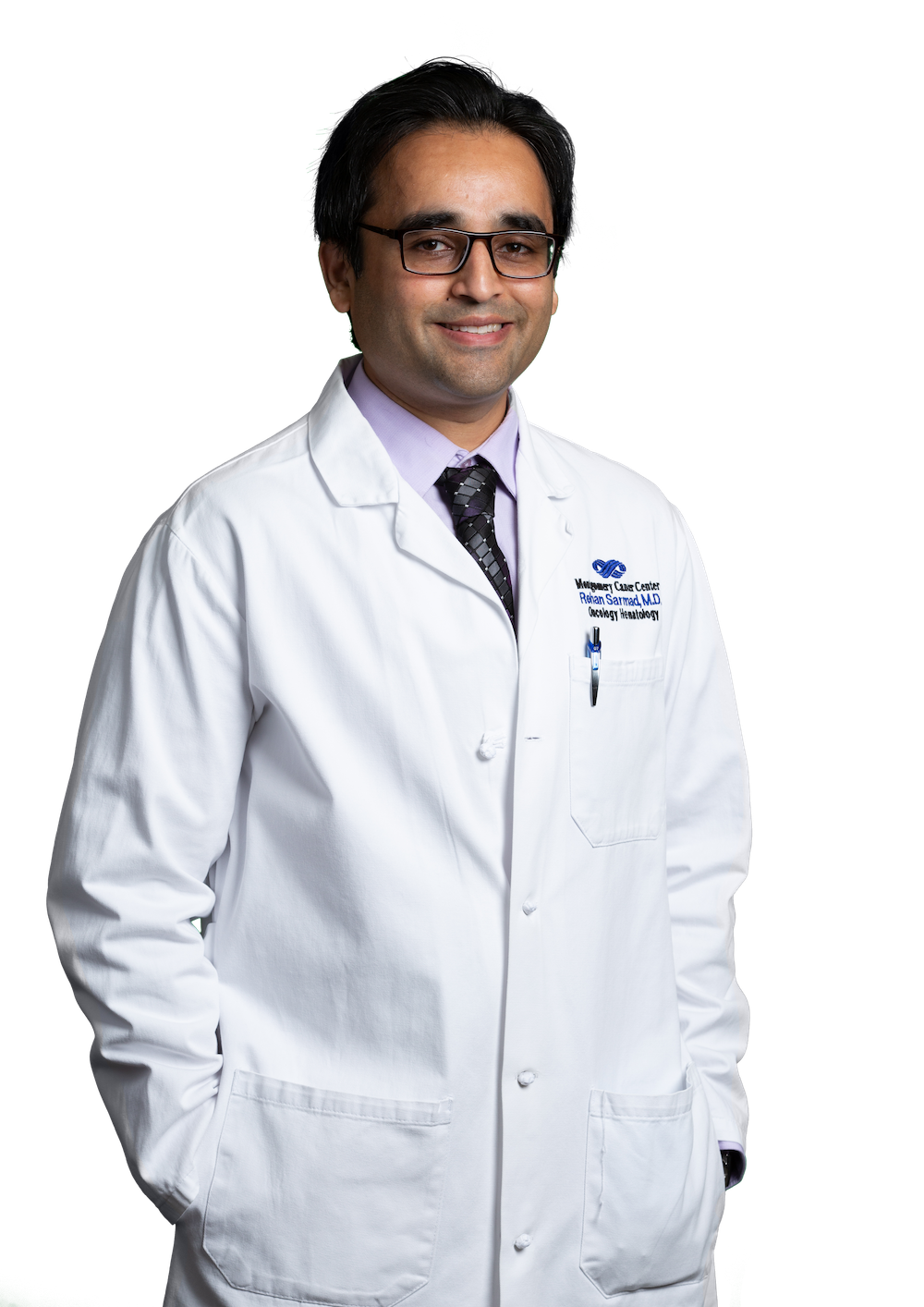 Dr. Rehan Sarmad
Dr. Rehan Sarmad joined Montgomery Cancer Center as a Medical Oncologist and Hematologist in January 2020.
Kristi Springer

Stacy Glass
Main Office
4145 Carmichael Road Montgomery, AL 36106
Dr. Sarmad specializes in hematology and medical oncology and began his medical education at Allama Iqbal Medical College in Pakistan. Dr. Sarmad completed his internal medicine residency at the University of Alabama School of Medicine at Montgomery. He completed his hematology and medical oncology fellowship at the University of Alabama at Birmingham.
Dr. Sarmad is board-certified in internal medicine and a member of the American Society of Oncology and the American Society of Hematology. He was a presenter at the Annual Society of Hematology meeting and has published research on Acute Myelogenous Leukemia and Chronic Myelogenous Leukemia.
In his spare time, Dr. Sarmad enjoys hiking and spending time improving his fitness. He looks forward to adding skiing and snowboarding to his list of adventures in the great outdoors. Dr. Sarmad and his wife are the proud parents of two children.
Dr. Sarmad's areas of practice include breast, gastrointestinal, lung, prostate, bladder, kidney, melanoma, neuroendocrine, hematologic malignancies and benign hematology.
Dr. Rehan Sarmad works with