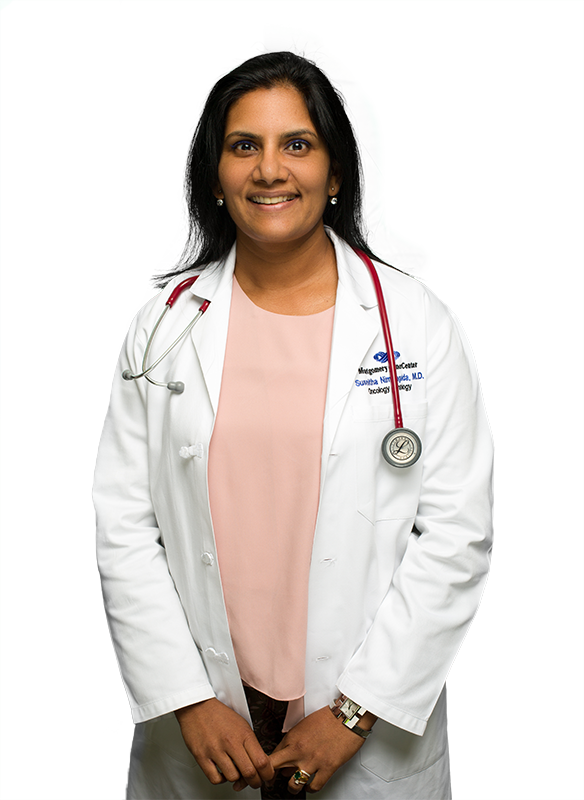 Dr. Susmitha Nimmagadda
Board certified by the American Board of Internal Medicine in internal medicine, hematology and oncology.
Hannah Hamilton
Main Office
4145 Carmichael Road Montgomery, AL 36106
Dr. Nimmagadda earned her M.B.B.S. at Osmania Medical College in Hyderabad, India. She pursued her M.P.H. in public health at Georgia Southern University. While in Georgia, she volunteered as a rescue member-paramedic for firehouse teams.
Dr. Nimmagadda performed her hematology and oncology fellowship at the University of Alabama. She has conducted research as part of teams studying glycemic control and the association between venous thromboembolism and malignancy, among other medical topics. She is also a frequent presenter at various symposia and medical conferences.
An accomplished artist and potter, Dr. Nimmagadda is a connoisseur of the culinary arts.
Dr. Nimmagadda is married and loves to spend time with her family. During her spare time she enjoys traveling, yoga, chess and badminton.
Dr. Susmitha Nimmagadda works with